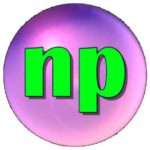 NeoPax We specialize in wireless transmitter belts. Now the standard in Motion Picture, Television, and Live Performance industries worldwide.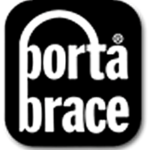 Portabrace Incredible bags at a great price. Improve your equipment's field-performance and stay Shoot-Ready with Portabrace carefully crafted carrying cases and covers.



Linear Acoustic Beyond CALM Compliance. Compliant Loudness Should Still Move the Meters!




Trompeter HD Broadcast Connectors EOS is the Premier Distributor for Trompeter HD Broadcast Connectors. We stock UPL2000D1B, UPL2000D2B, UPL2000D4B, UPL2000D6B, UPL2000D7B. Call us now for fast delivery!


Mix-Minus Having outbound Mix-Minus issues with Nextel Digital Conversions? Contact EOS!



We can supply Standard and High Definition protocol. Let's talk about your station's future. Looking For Fiber Jumpers With ST/SC Or LC Connectors? We can supply 1 Meter Up To 20 Meters, with Test Results! Call Eos Today And Take Delivery Tomorrow! Single or Multimode Available.  No Minimum Order Requirement!


Eos Offers Complete Triax, Coax, & Audio Assemblies Custom Built To Your Specifications.
For The Research Community Eos Manufactures Precision Timing Cables Featuring Lemo Connectors.


CAT5/CAT6/CAT7 JUMPER CABLES – ANY LENGTH – ANY COLOR
DTV IN A BOX!! Consulting, Site Survey, Turnkey Installation, Plug 'N Play, Transmission, Encoding, Value-added services.